Energy can neither be created nor destroyed
It is important to think of transformations of Energy States. We have partially covered this before.
In an LC Resonant Tank Circuit, the Energy in the System is converted from Electric to Magnetic: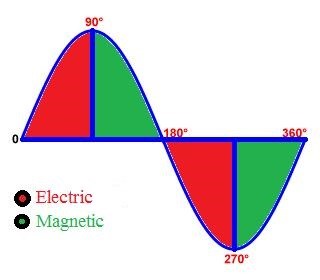 I would like to quote:
In the Red area above, from zero, moving forward in Time ( t ), the Electric Charge ( Q ) is being Transformed into Magnetic Field Energy ( B ), perhaps ( ε ) might be better, and then again into Electric. This process repeats, as this is a Resonant Exchange, or Transformation of Energy.
This Energy changes form! From Electric to Magnetic!
It is important to note: Energy Transformations are 100% efficient. This does not mean an LC Tank is 100% efficient, it means that all energy can be accounted for, thus the term: 'Energy can neither be created nor destroyed'
Energy Transformed into heat, due to I2R losses are the reason an LC Tank Circuit does not resonate for an eternity.
If the "Generation" of Energy were to make up the I2R losses, then this would be a different storey! The System could Resonate for an Eternity! We already know how a "Generator" works, so this is possible!
But where does the "Generator" get the Energy from, it cant be Created, or Destroyed! Is the "Generator" MAGIC? Voo-Do Science?
NO - The Copper Conductor, in the Electrical "Generator", contains many trillions of Electrons, the Magnetic Field pushes them to the Terminals. The Electrical "Generator" is an Open System. Accessing the universe's infinite reservoir of infinite Energy!
We speak of generating electricity: To be exact, we only transfer it from one place to another (pump it, if you please). We cannot generate it because we can neither destroy or create it. After we have used it to light our homes or do other work, it is like water over the wheel — no less water, only the lowering of potential. The electricity has "sunk back" from whence it came, ready and waiting for nature or man to raise its potential, when it again is ready to do man's bidding, or in other words in the evolution of energy it "sinks back" to its source. It is naturally very slowly but steadily being liberated from the universe only to return again.

T. H. Moray - The Sea of Energy in which the Earth Floats.
As shown in The Mr Preva Experiment, and in my Thread: Some Coils Buck and some Coils DONT, we see a Current Gain, but we see a large Voltage Drop. So we loose one but gain on another.
Why do you think this is?
Chris