It was (re)discovered how to shatter cancer cells and others
It was (re)discovered how to shatter cancer cells and others
394 Views
Last Post 19 December 2019
cd_sharp
posted this 19 December 2019
- Last edited 19 December 2019
Hey, guys,
I found this video which I think presents a very interesting conclusion.
Thanks
Mimo
posted this 19 December 2019
- Last edited 20 December 2019
Hello everyone,
about the waves which cure, the researcher Georges Lakhovsky, who manufactured and marketed the MWO Multiple Waves Oscillator (in french : OLOM "Oscillateur à longeur d'Ondes Multiple") published in 1932 the book:
Neoplastic formation and cellular oscillatory imbalance - Cancer treatment with a Multiple Wave Oscillator (1932) :
For those interested in the work of Georges Lakhovsky and his MWO, you can visit the reference site:
http://users.skynet.be/Lakhovsky/news.htm
At the bottom of this page, you can download several books by G. Lakhovsky in french, including The Secret Of Life translated in English and Italian languages.
If you want to have all the documentation and original data allowing you to make your own replica of Multiple Wave Oscillator, and obtain certain digital copies of books published by Georges Lakhovsky, such as the one above, it is necessary to become a member of the MWO community (contacting the site).
I note that the publication of reverse engineering work (study of original MWOs, discovered in recent years), as well as Biological Effects of exposure to Multiple Wave Oscillator Fields book, are causing a renewed interest in MWO, proof is the recent construction by Eric Dollard, and marketing of MWO .
See here: https://emediapress.com/lakhovsky-multiwave-oscillator/
and : http://vril.io/products/lakhovsky-multiwave-oscillator-mwo/
Mimo
Members Online:
No one online at the moment
Your Support:
More than anything else, your contributions to this forum are most important! We are trying to actively get all visitors involved, but we do only have a few main contributors, which are very much appreciated! If you would like to see more pages with more detailed experiments and answers, perhaps a contribution of another type maybe possible:
The content I am sharing is not only unique, but is changing the world as we know it! Please Support Us!
Thank You So Much!
Start Here: Help with using the Forum.
The great Nikola Tesla: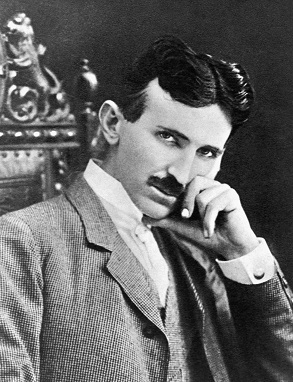 Ere many generations pass, our machinery will be driven by a power obtainable at any point of the universe. This idea is not novel. Men have been led to it long ago go by instinct or reason. It has been expressed in many ways, and in many places, in the history of old and new. We find it in the delightful myth of Antheus, who drives power from the earth; we find it among the subtle speculations of one of your splendid mathematicians, and in many hints and statements of thinkers of the present time. Throughout space there is energy. Is this energy static or kinetic? If static, our hopes are in vain; if kinetic - and this we know it is for certain - then it is a mere question of time when men will succeed in attaching their machinery to the very wheelwork of nature.
Experiments With Alternate Currents Of High Potential And High Frequency (February 1892).