I really did not want to open up another thread as most of my time is spent on the Figuera device but i just wanted to share this that may help other and possibly be used in their circuits.
Below is a group of Mosfets that are used as a Diode with no voltage drop or losses what so ever like that of a diode. if logic level transistor are used the transistor will turn on at a very low voltage level thus when fully on will not have any such voltage drop. by connecting the gate and a resistor to the high side each pair of Mosfets will turn on and off with respects to being positive or negative. this can replace diodes as well as a commutator in systems like the Figuera device feed back to the system.
Please, all feedback is welcomed whether it be thumbs up or thumbs down or ways to improve.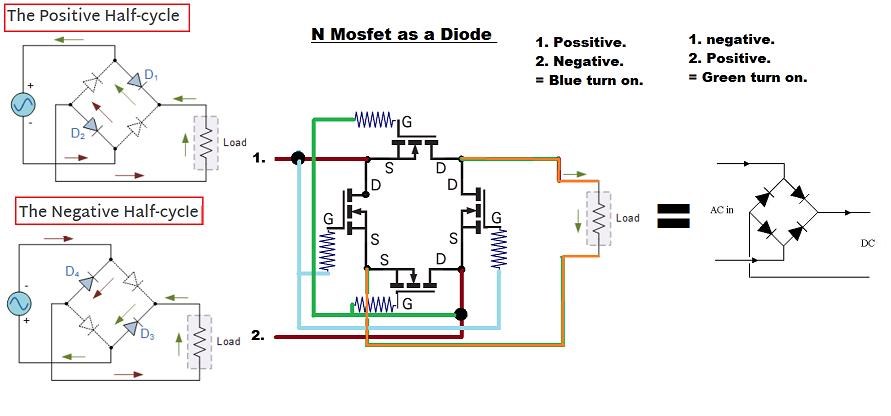 Regards,
Marathonman