Friends, this is one experiment I will have to meditate to for some time. The setup is: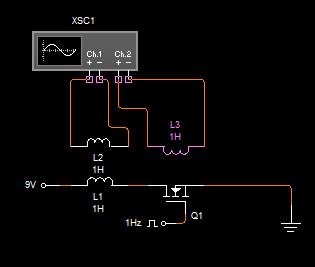 L1 is half the length of L2 and L3 and the same type of wire. L1 is on top L2. L3 is on the other leg of the ferrite core.
Magenta trace is input voltage and the other 2 are POC voltage traces (yellow is L2 voltage and blue is L3 voltage).
If I use different types of wire, the effects are gone.
Sadly, I can see youtube cut the video after min 5:00. That's when I reduce the square wave duty cycle to 1%. Amazing result. I hope to have the time to record it tomorrow.