Hello
I'v decided to put this thread, because I am not able to review all threads about Basbosa-Leal (B-L) device replication.
I am not an electrician ;-)
The device done according to this German language image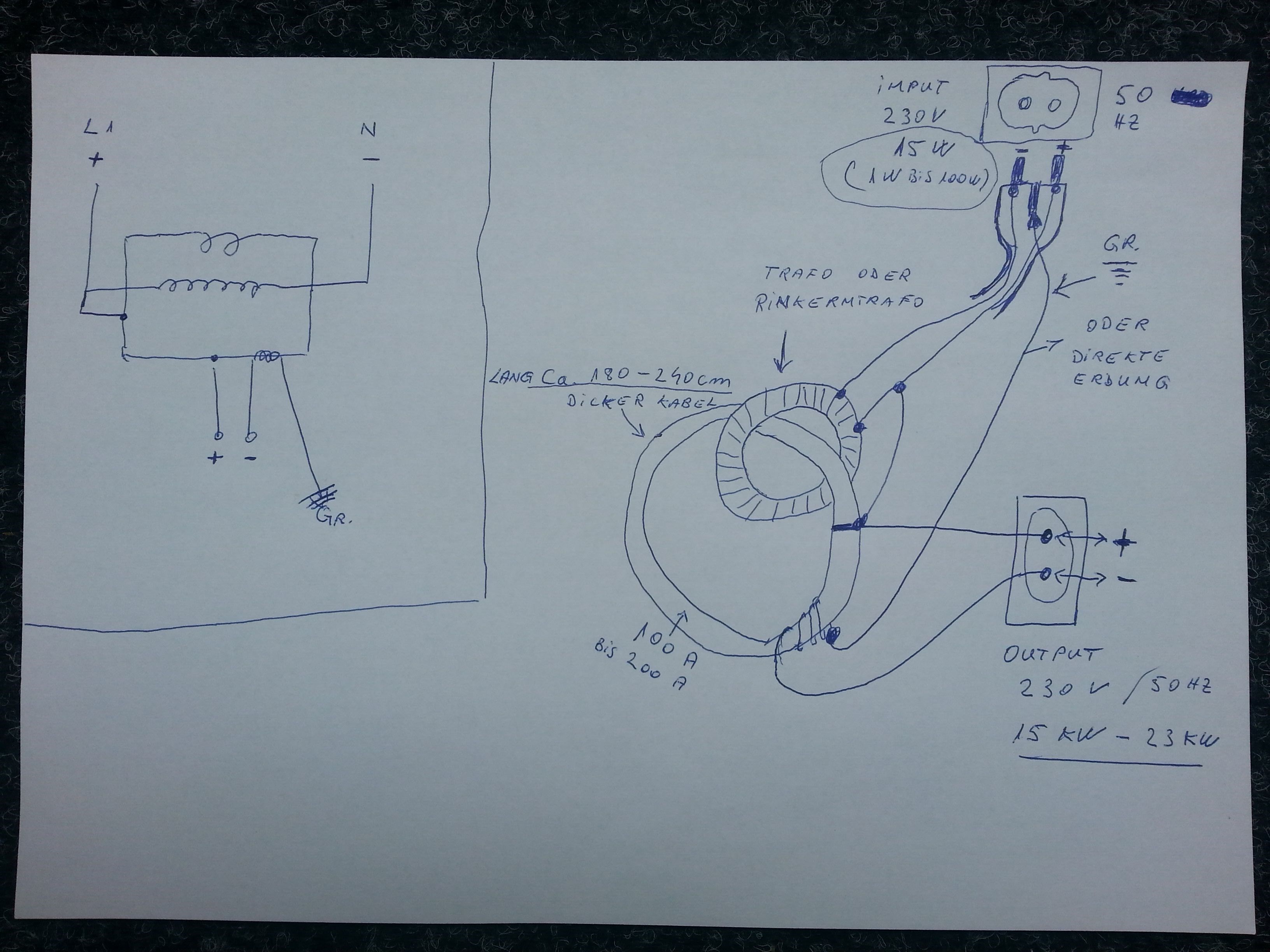 Then analysed these short films (these guys have the same devices).
Portugese guy

English guy

I have used a 2m welding wire 8mm thick core and 100VA toroidal trafo with power consumption of 13,5 W (idle with secondary closed coil). As earthing I used first neutral wire (I thought it was real grounding but was connected to neutral wire), then a well (voltage only 60V and a hair drier worked slowly, a fridge did not worked) and earthing from an outside utility pole (220V voltage). Amperage on closed loop was 90A (idle).
When I plugged in an electric cooker 1,6 kW I saw it derived electricity from the induced closed loop. The closed loop had around 82 A, so 8 ampers was supporting the cooker (8x220 = around 1700 W). It was clear, the loop
supports a power consuming device with electricity to make a power it need. Trafo consumed just 13,5 W. I was happy of this over 100 COP result. After a few days I got an idea to check my home power meter power usage indication. I was shocked. I have done power consumption tests with and without B-L device and turned out it counts the same energy. So, no energy savings but even more usage because of additional trafo plugged in.
I skipped amperage readings for now, can add it if someone would like to see.
The problem is why my analogue home power meter counts energy from outside, no matter what is a source of electrons (grounding) ? If trafo takes 13,5 W from a wall socket, an electric cooker takes 1600 W from the closed loop, why main home power meter counts all of the energy ?
The funny thing is why the first power meter (where the toroidal trafo is plugged in) does not count the power of secondary, final power device (between the trafo and the closed loop), but the main home power meter does ???
An amendment to the drawing below (before electric cooker in short time, now freezer in long time)
I'v done power readings (with and without of B-L dev) and kWh on main home meter is the same as on the final device (a freezer) plus trafo kWh. Obviously neutral pin in the secondary socket is grounding.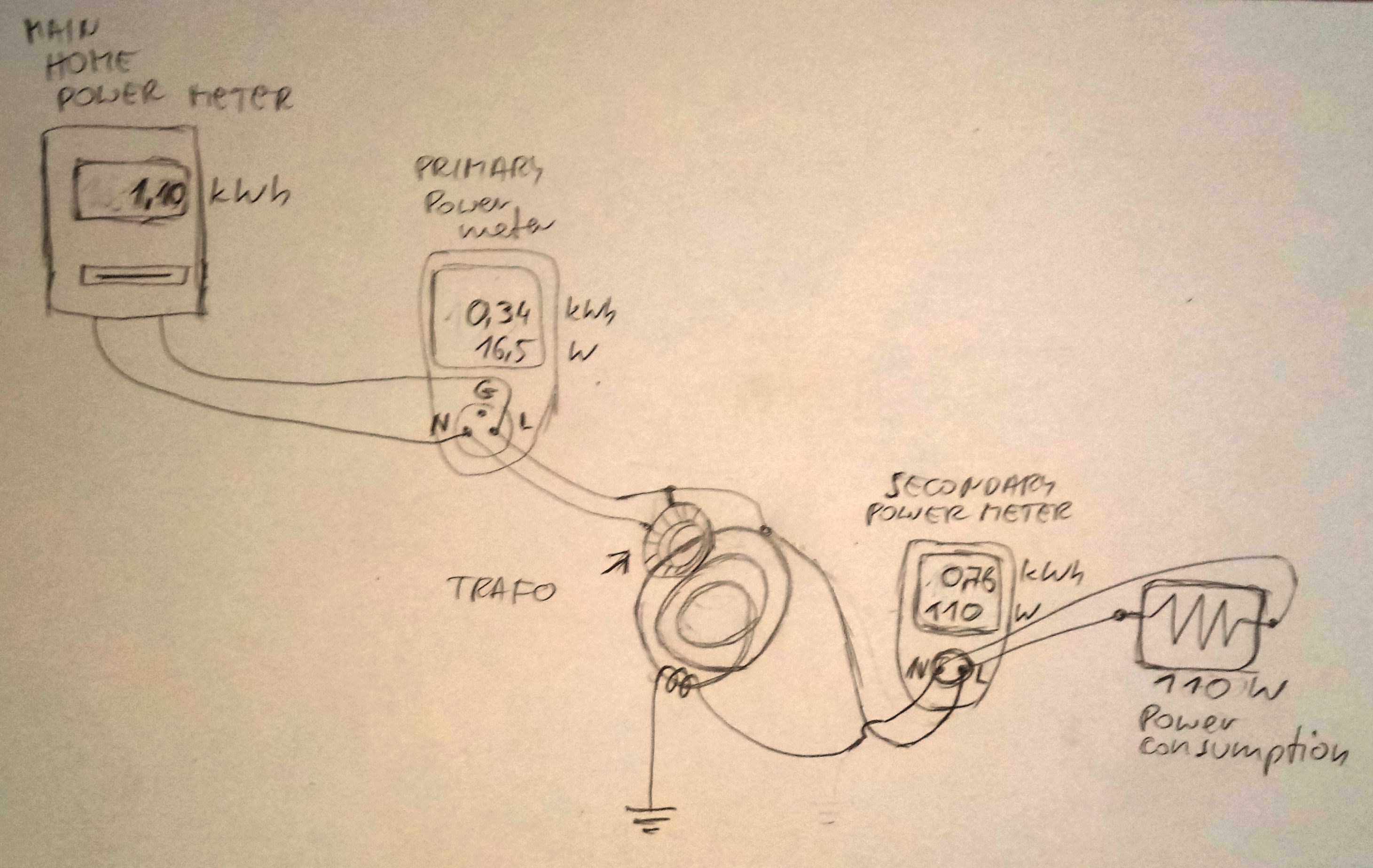 Anybody can advise, please ? Has a clue what to do ito make it orks with COP around 100 ?
Or maybe the schematics is wrong ? Maybe this one works ?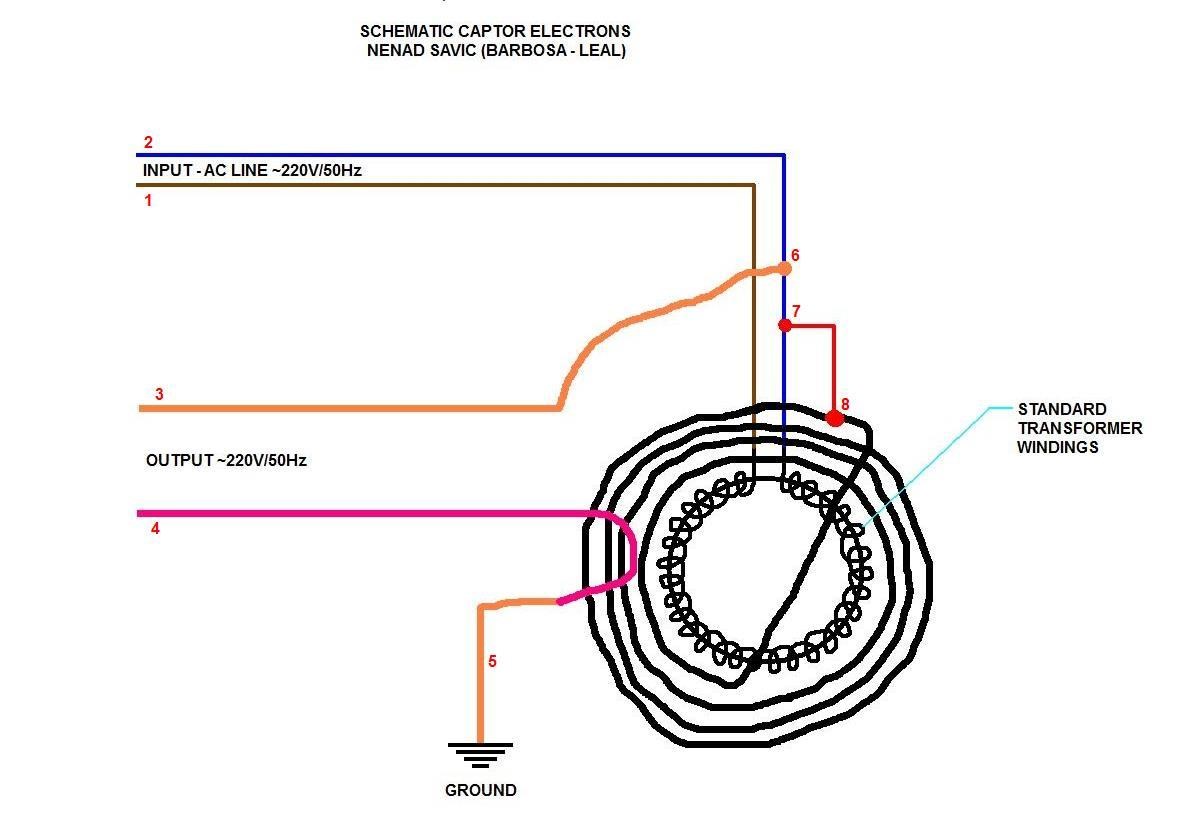 Because I am not advanced very much in English, please simplify your answers ;-)
Best regards