While playing around with the oszilloscope i found the thing called 'Cycle Area' in the measurement section. It give me a reading in Voltseconds [Vs].
i did a bit of research (means i follow Chris posts) and found out that...
We can calculate flux from the time integral of the voltage V on a winding.
Φ = (1/N)∫V.dt webers
This is one form of Faraday's law. If a constant voltage is applied for a time T then this boils down to..
Φ = V × T / N Wb
Because of this relationship flux is sometimes specified as volt seconds.
source: http://info.ee.surrey.ac.uk/Workshop/advice/coils/terms.html
now here is a scope-shot..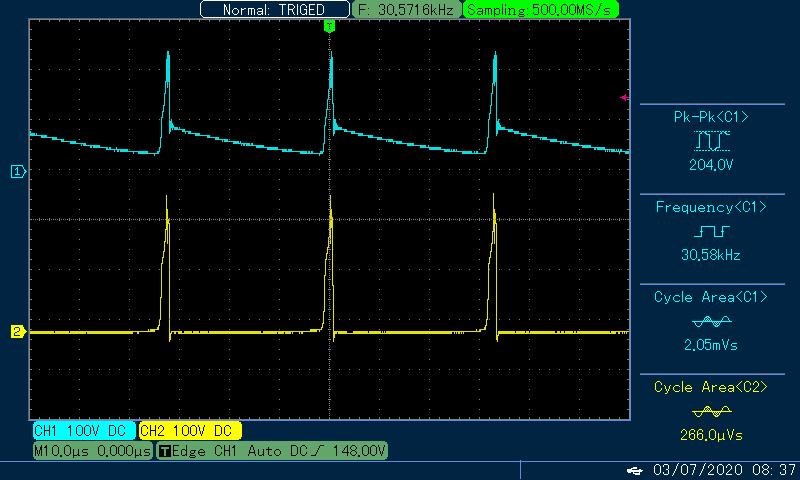 I have 2 cycle areas and when i compare both areas then there is a difference between them. if i say for example that the yellow area is representing the amount of energy that is given to an aparatus and the blue area is the amount of output - can i calculate the COP factor based on these values?
regards!