Hi all, I'm back to experimenting with the bucking coil technology, it seems to be the most promising and is within my resources.
Using a core made from stacked ferrite toroids, glued together.
Getting nice output and input current lowers when partnered coils are loaded.
As can be seen, have it set up to easily be able to try different wiring configurations, even a full coil length over the bucking coils option.
The multistrand coil to the right in picture is for a different project.
The 555 timer circuit is to the right in picture and the 6 watt led bulbs in back are used as a load.
Primary coil is 24awg. magnet wire, bucking coils are using 30awg. magnet wire.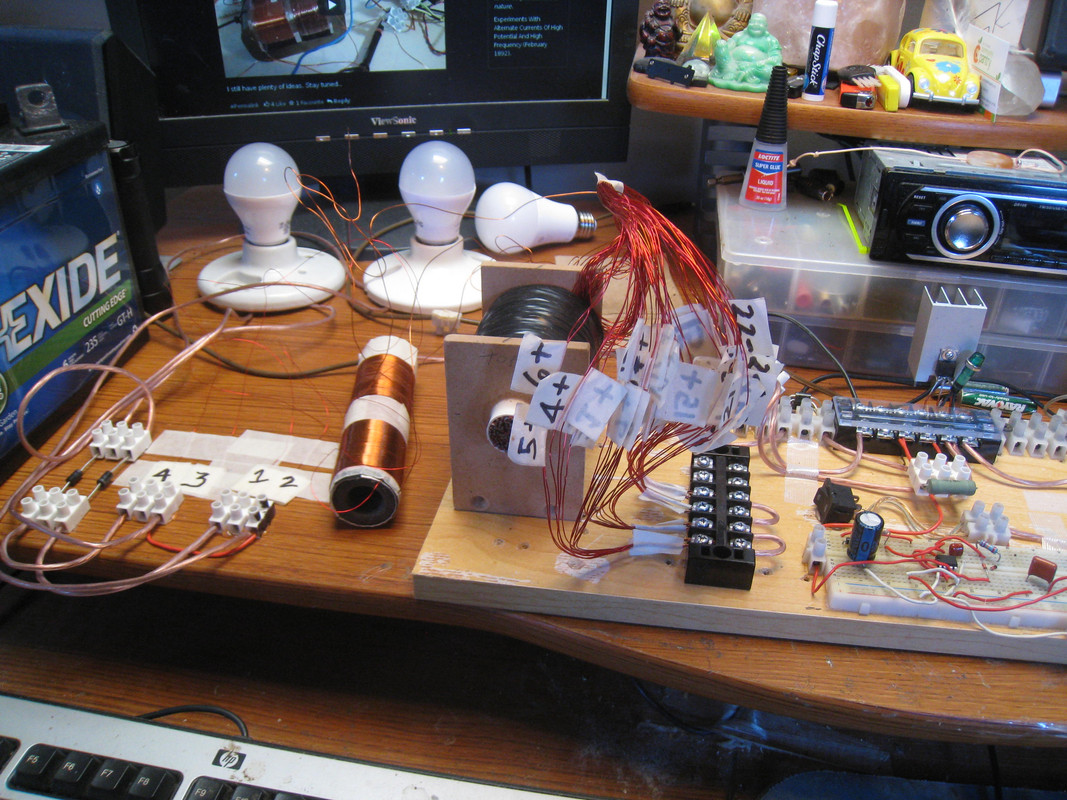 peace love light