My Friends,
I am always happy to see people try to evolve! Its a great thing!
When I saw the following videos pop up I had to have a look, just to see if the group from the 'other' forums was actually prepared to make any progress in the light of everyone else making progress.
Not bad, but 40+ year old Tech already very well known today!
I truly expect more from Bradley, he should be a lot further ahead! When I let you all know what a little birdy told me about Bradley's failure, to replicate his previous work on the Rotary Transformer, due to parts failure on his old machine and it no longer working, I truly expected him to have learned a lot more!
After all, his efforts initially were first class: Partnered Output Coils - Free Energy COP = 1.87
And just in case you missed that last bit, a rendition:
But then the miss-information: Yes I am EMJ.
From this link: http://overunity.com/16030/tinmans-coil-shorting-circuit/msg461016/#msg461016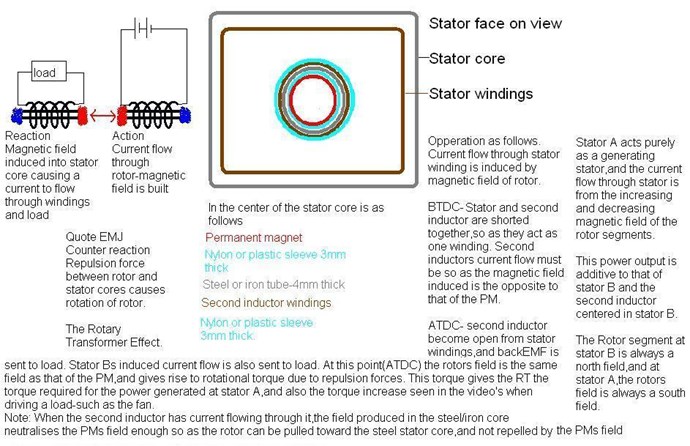 My Friends, I urge you, don't get caught with your pants down, document, learn as much as you can! It is the smallest things that matter the most, the most simple things, things that are so simple that they make 'Gurus' quake in their boots for fear of not understanding such simple things!
Be thorough, the one that got away in this situation could have been avoided!
Please people, dont be fooled, stick to solid Fact, it will never steer you wrong!
Chris