Tom Bearden's MEG, Motionless Electromagnetic Generator, is fairly old. Patent issued March 26th 2002.
Many say The MEG doesn't work. I can tell you, it does work when replicated properly!
Its a case of Understanding what to aim for, and replicating it properly. Which is very hard when some data is intentionally withheld!
Well, several discussions have bought the MEG up, so this Thread is for MEG Discussion.
I recommend visiting the Timing Thread for some information
When Tom Bearden used the term "Non Linear", this term meant Timing. Timing of the Coils, the Interactions between them and that it was very important to make sure the MEG was Non Linear in this way!
It took me a while to understand this. Something I read on the JLN website put me in the right direction:
a MOV (Metal Oxide Varistor) is REQUIRED for getting the output datas measured above

- JLN Labs - The MEG Project
Now for some here, this may make sense. But for others, I was one of these ones, I needed a bit more information.
A MOV is non Linear, meaning that is is an OFF device until a Voltage Potential is reached. At this point, the MOV Conducts, is now On, it becomes a Switch if you like, a Voltage Controlled Switch!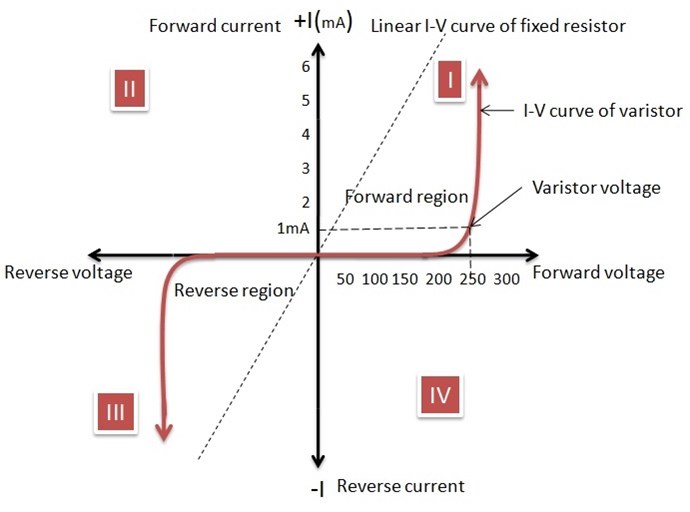 Above, the Diagram depicts a MOV that starts Switching On at around 250 Volts, it conducts at 250 Volts!
So Conduction might typically look something like this: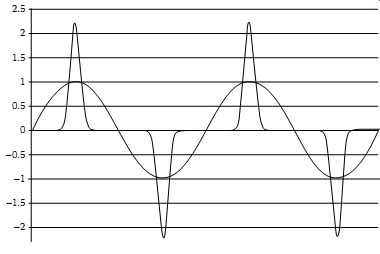 Note: This wave form does not apply exactly to the MEG.
All MOV's are Rated, have different ratings, and ratings can be very different. Some voltages might be 18 Volts. So make sure you know what youre using!
So the Timing here, it is again what we saw before. It is sensible! There is a Timing at a particular Voltage, this Voltage triggers Interactions Between the Coils on the Core at this time!
Chris