Hi everyone
I start a new thread about POC transformer with AMCC640 core.
Coils:
L1 Violett has 36 turns with middle connection at 18 turns and wound above L2 which has 144 turns,both ccw,2mm Cu-magnetwire
L3 blue has 144 turns cw wound.
Dutycycle 5% frequency 100hz,on L2 yellow and L3 is a adjustable resistor,no lamps.In the next days i upload the circuit.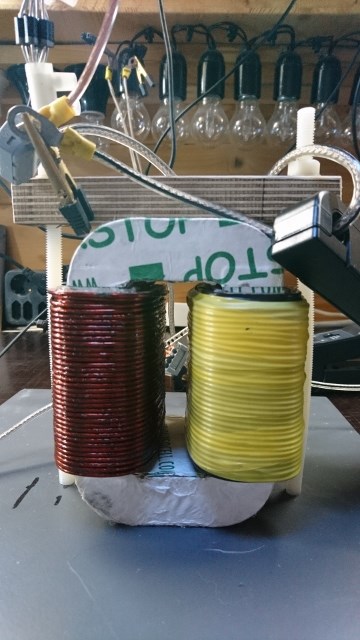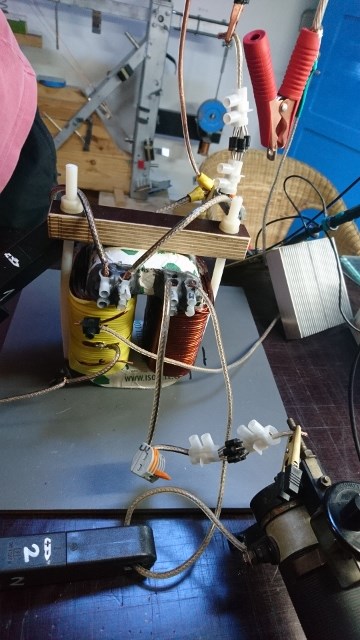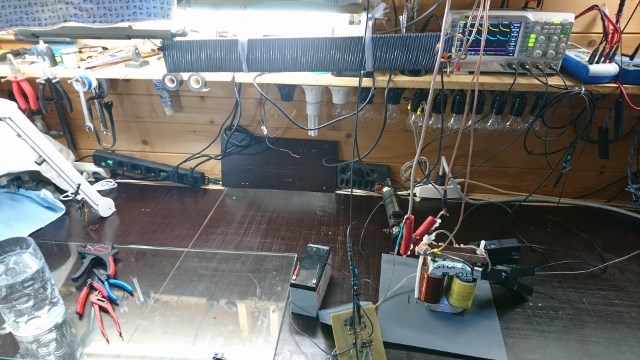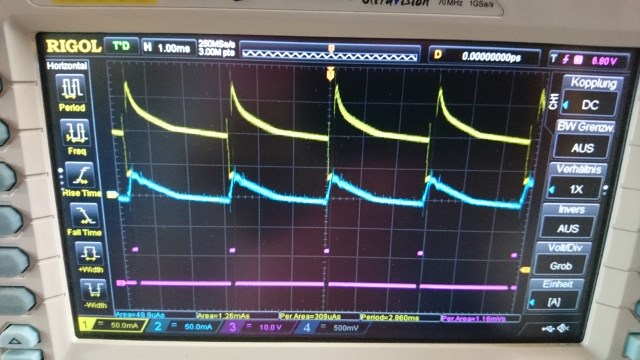 My next goal is to prolong the sawtooth.Have a good day.