In the document I published: Guidelines to Bucking Coils, I outline several configurations of Coils that work as Bucking Coils. There is a reason I did this, because other Configurations, do not work as Bucking Coils! At least not as well as the main configurations!
This is the reason for this Thread!
This is a partial continuation of the Thread: Steps to Avoid Failure
I said some time back, on ou.com, in a conversation with Bradley (Tinman):
Importantly, each Coil is drawn, as a parallel Connection to each other, with a Diode, a Switch, and a mysterious "Shorting" Circuit drawn in a single square box. This is shown by Point A and Point B in the below schematic. There is a secret here that only those that have followed and read what I have said will know, so, all Single Pole Electric Motors may not work for this reason!

EMJunkie (Me, Chris) - Partnered Output Coils - Free Energy
Bradley replied with a bit long post: (Part Post Quote)
Im not sure what your reason is,but it is true that not all universal motors will work straight up. Some may require that the coils be rewound on the stator-->as in the case of my larger universal motor.

Tinman (Bradley Richard Atherton) - Partnered Output Coils - Free Energy
In my years of learning, some Coils Buck and some Coils don't! This is due to the configuration of the Coils!
This is another reason why The Mr Preva Experiment is so important!
One way that does not work, is, take two pieces of wire and wind then Parallel, Bi-Filar, side by side, in the same direction.
In the same fashion, the Coils shown below, do not work: ( At least I have not had any luck with this configuration )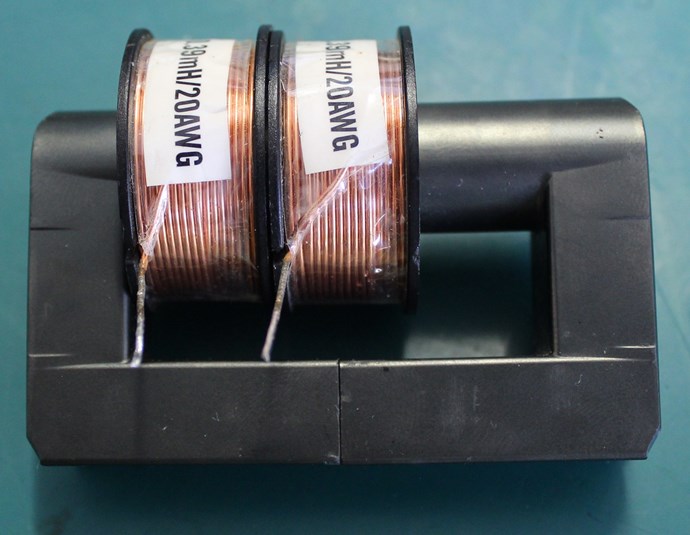 These Coils are identical, the same type of coils measured to be the same Inductance and also have the same turns.
These Coils are placed axially in the same direction with the turns in the same direction, on the Core. Seen in the above picture.
What Does Work
The Core has a Magnetic Field Polarity, an A Vector Potential Polarity, and the Direction of Velocity of the said Polarities. What does this look like?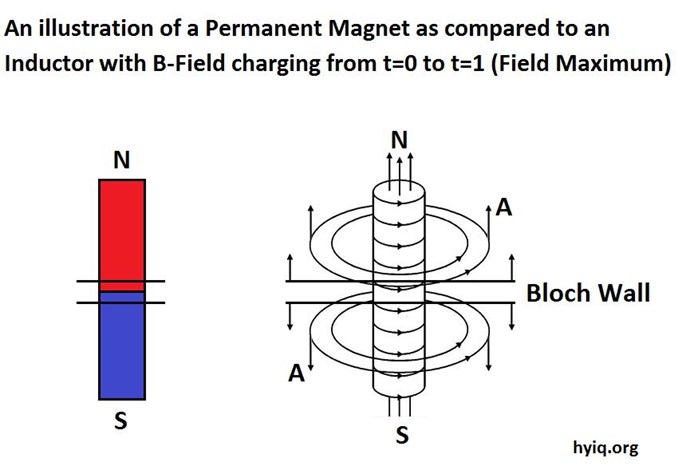 An Image I have been showing for many years now! You can see, the letter "A" is the A Vector Potential, it has a Curl and a Polarity of the Curl. I have called this a Spin Direction. Also there is a North Pole Polarity and a South Pole Polarity. My Research has led me to believe there is a Bloch Wall, sometimes referred to as the Equator.
Using this information, we can now start to use this to improve Winding Direction and Placements.
Configuration One
Two Identical Coils, one flipped over from the other relative to the Axis of the Core: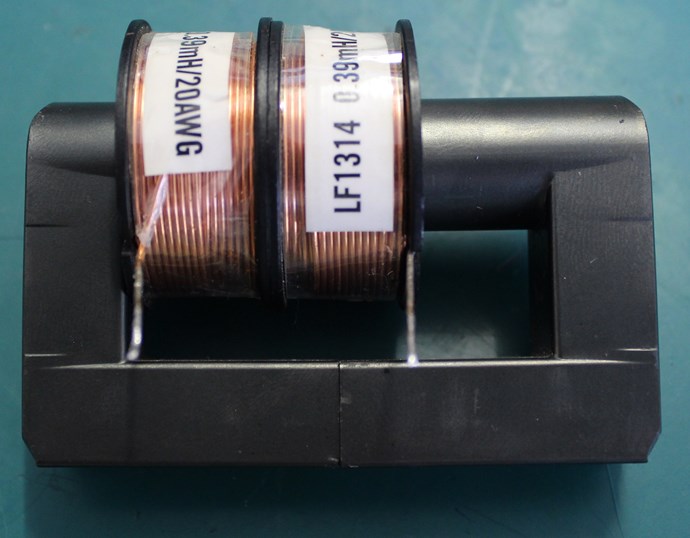 Configuration Two
One Coil wound Clockwise, and one Coil wound Counter Clockwise relative to the Core: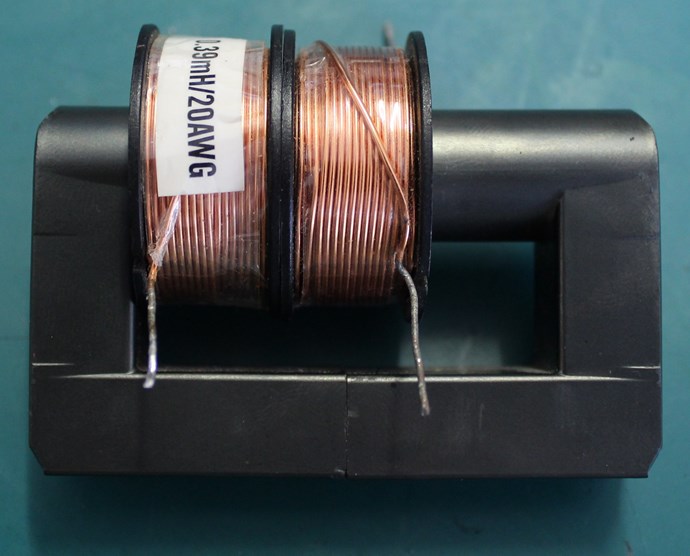 Both of the above Configurations have pros and cons! Each are good but not one is specifically preferred, but can have advantages independently of the other.
Chris