Hi, everyone
While playing with a small Metglas core I had a big surprise to discover it is electrically conductive and more than that. Here is a picture: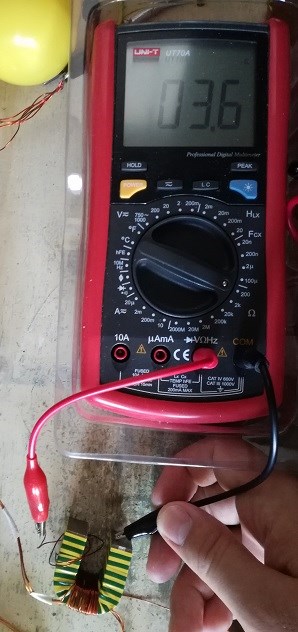 I covered the core in insulating tape and wrapped about 20 turns on it, making sure to stay only on the insulated area. Then, I did a continuity test and a resistance test between one of the wire ends (red) and the core (black, in my hand).
What's going on here? Why the wire and the core are not electrically isolated?