Hey, guys
I suppose I understand correctly what Don Smith is saying. The power cord is 1/4 wavelength of the primary coil.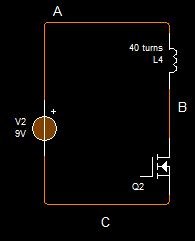 So, I must be measuring A, B and C and cut them such that A = B + C.
Then calculate the primary coil to show a wavelength value of 4 x A.
What if my voltage source is a DC power supply? I'm thinking it's not a good idea to use it directly because it adds to the A and C values and I don't know the values it's adding.
I'm thinking a better idea would be to use a cap bank like SR193 did: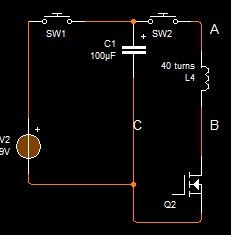 This way the cap bank is the power source of DUT and I can control the lengths of A, B and C.
Best wishes
"It's just the knowledge of the coils and how they interact with each other" (Steven Mark)